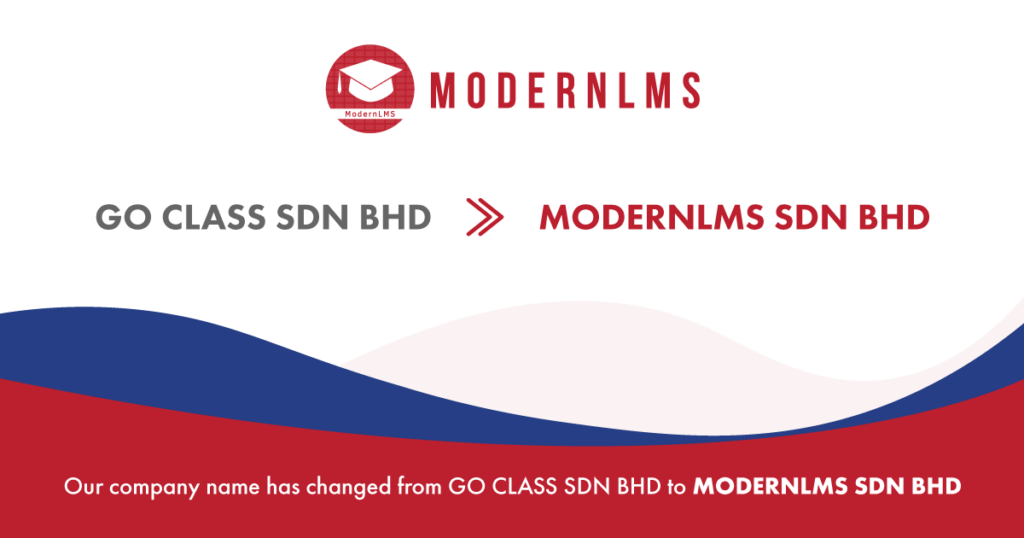 Dear Valued Customer,
We are excited to share important news regarding the evolution of our company and how this change will
benefit you. We are delighted to announce that our company name will be changing as of 14th February 2022, to ModernLMS Sdn Bhd.
This name change will allow us to present ourselves as truly the most innovative and trusted eLearning solution company.
Our commitment to our customers and partners remains our highest priority. By rebranding ourselves as
ModernLMS Sdn Bhd with ModernLMS products and offerings, we believe that we are providing our customers with the best eLearning services available to the market today.
We request you to make a note of the change in the company's name and update your records accordingly.