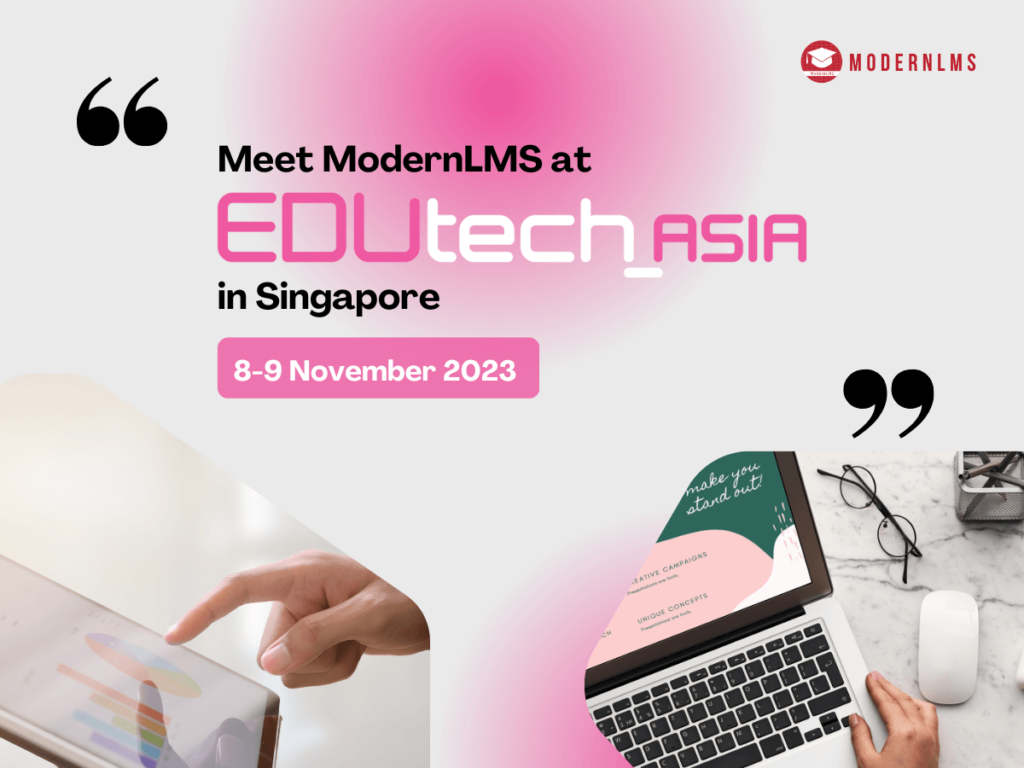 ModernLMS will be participating in EduTech Singapore 2023, the largest conference and exhibition for educators and EdTech providers in Asia, where we will join the ranks of leading education technology players.
As a leading provider of innovative learning management solutions, ModernLMS leverages cutting-edge technology to create customizable platforms that enable seamless learning experiences across industries. During this event, we will showcase our innovative tools and solutions designed to revolutionise educational content, making it more digital and aligned with the needs of the new generation.
We cordially invite you to visit us on 8-9 November at Sands Expo in Singapore. Experience firsthand our technologies and services dedicated to eLearning, and explore the capabilities of our robust Learning Management System (LMS). You can find the latest ticket pricing here, and the latest agenda can be accessed here.
Make sure to mark your calendars for #EDUtech_Asia 2023. See you there!