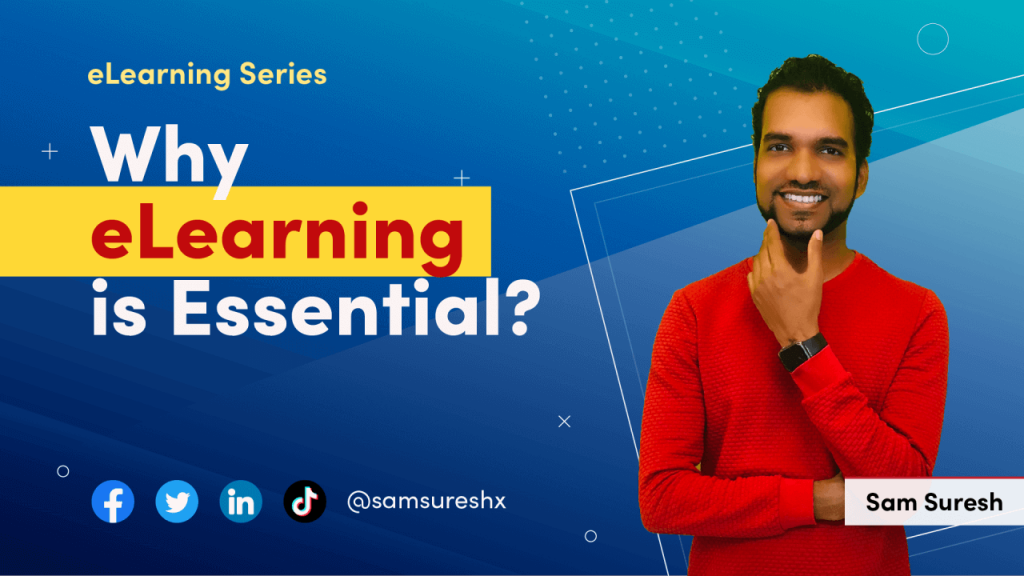 More and more companies are adopting eLearning as they are starting to realize how impactful and rewarding it can be. Surveys revealed that ongoing e-learning has a direct effect on boosting employee morale, satisfaction and longevity. However, the adoption rate in Malaysia still lags behind.
In the past 12 years, I have been involved in creating and nurturing eLearning in Malaysia. In today's post, I want to highlight 7 key reasons why you should start eLearning for your company.
1. Speed up Training
eLearning typically requires 50% less time than traditional classroom training. With online learning, your learners can access content anywhere and anytime. They don't need to take time out from their jobs to attend classes.
2. Knowledge Retention
The more engaging the content is, the better the learners remember information. eLearning allows you to deliver bite-sized contents, video contents and interactive contents that cater modern learners. And eventually, a knowledgeable employee less likely will leave your company.
3. Increase Productivity
According to IBM, eLearning tends to increase by 50% productivity in your company.
Your employees will have access to a handful of resources anytime and anywhere. For example, a Sales advisor travelling to meet a client able to refresh his understanding of his way while commuting. This will enable them to quickly get up to speed with everything they need to deliver productivity.
4. Personalized learning
E-learning makes it possible to cater to individual needs. It allows learners to choose their learning path and navigate at their own pace. Contrary to classroom training that an instructor delivers in the same manner to all learners.
5. Cost Reduction
In-house training tends to be very expensive, primarily because of the need for a professional trainer who will deliver it in person and involves material, transportation and accommodation cost. A well-structured eLearning course is able to save cost by re-using the same content for multiple learners.
In today's' digital world one cannot ignore the importance of the eLearning system in education. Web-based learning and virtual classrooms are becoming the new way of teaching. Hence, it is right to say that more and more companies should start adopting an eLearning system in their education.
In the next upcoming posts, I will share how you can start to build and implement an eLearning system of any size for your company.