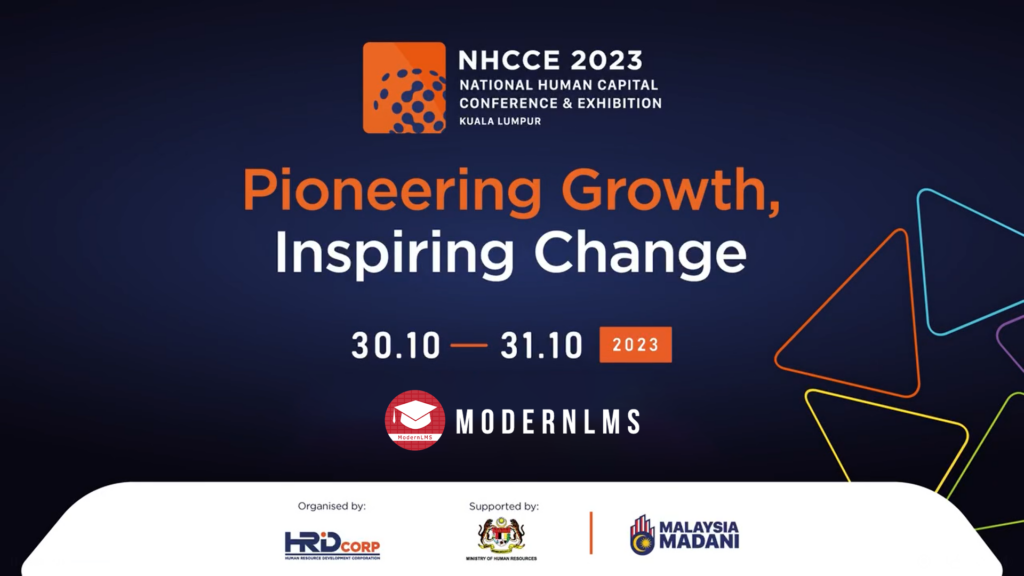 ModernLMS will be joining NHCCE 2023
We are pleased to announce that ModernLMS will participate as one of the exhibitors again at the National Human Capital Conference and Exhibition (NHCCE) 2023 Kuala Lumpur.
ModernLMS is a one-of-a-kind eLearning system that is revolutionizing online teaching. Our technology significantly improves our client's access to and viability of the training process, advancing HR once more. Based on the requirements of its customers, ModernLMS offers superb customizability to make the learning platform distinctive and interesting. Let's join us to discover how to pioneer growth, inspire change, and serve as the engine that drives success for your workers, organizations, sector, and country. We're bringing the future of human capital solutions with us!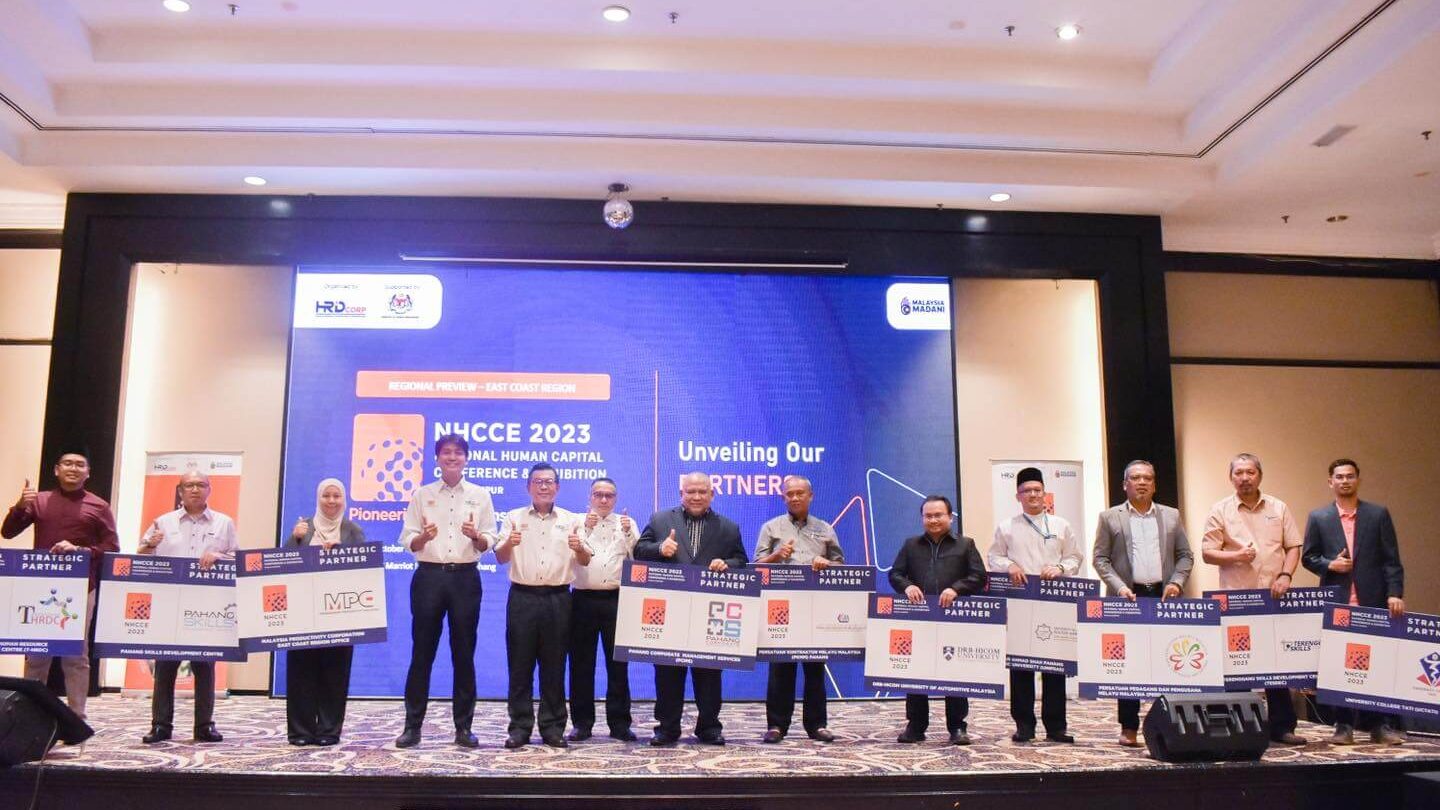 What is NHCCE 2023 about?
The National Human Capital Conference and Exhibition (NHCCE) is an annual event organized by HRD Corp, designed to bring together global forward-thinkers, thought leaders, and industry experts. The conference focuses on transforming human capital development in a changing global marketplace. This year, NHCCE will take a holistic approach to human capital and business development, examining Southeast Asian socio-economic perspectives and their relevance to Malaysia's public and private sector organizations.
More Speakers and Moderators will join us in NHCCE 2023
Get ready for an even more dynamic NHCCE 2023 event as we unveil an exciting lineup of additional speakers and moderators that will elevate your experience!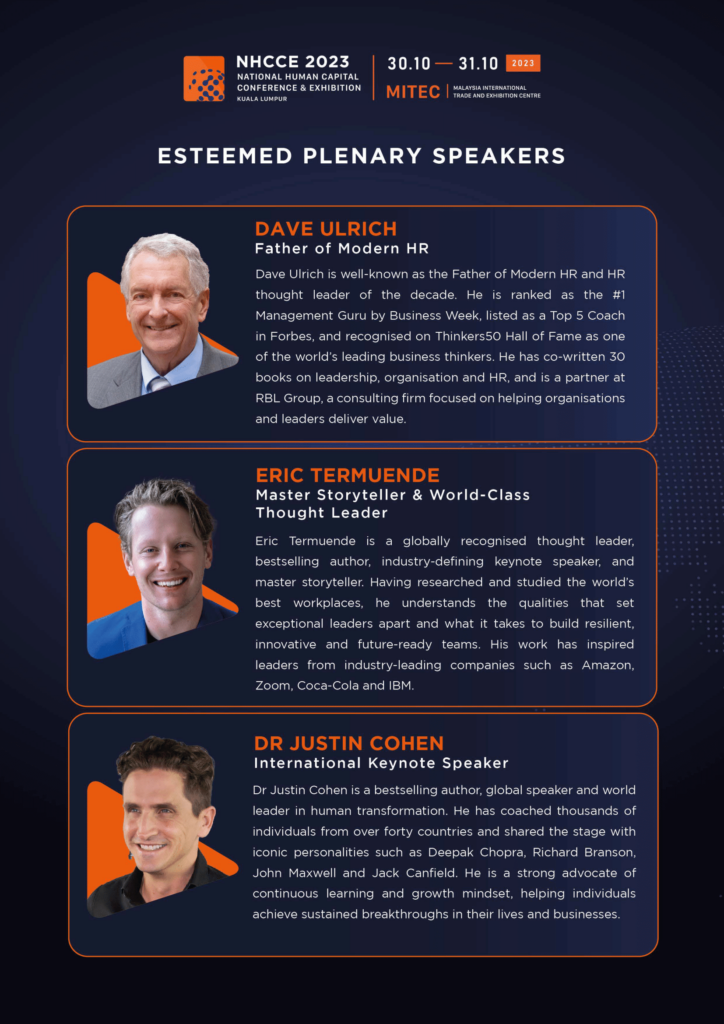 Highlighted Topics of NHCCE 2023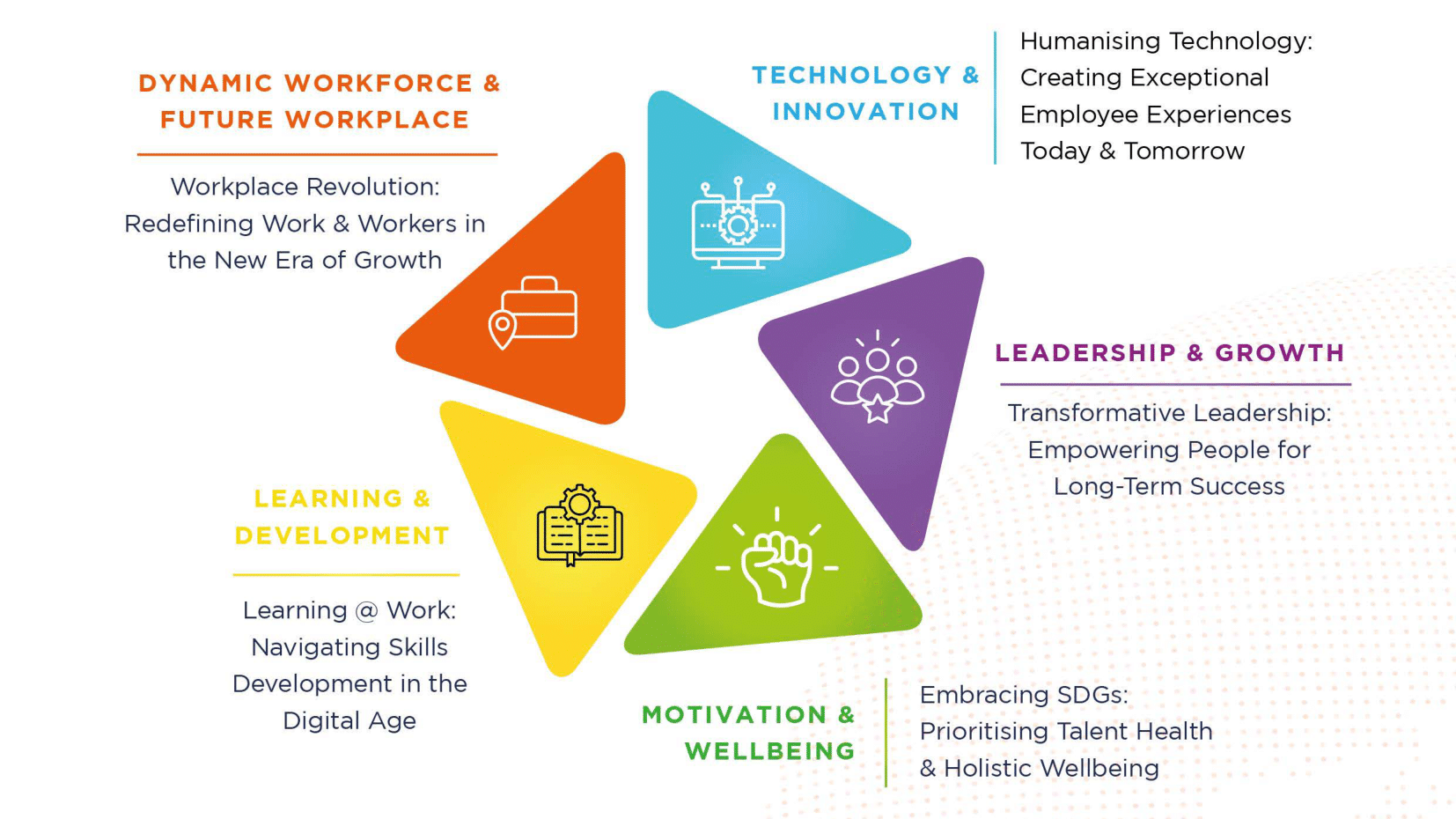 Under the captivating theme of "Pioneering Growth, Inspiring Change", National Human Capital Conference and Exhibition 2023 is set to ignite passionate discussions on intriguing topics such as "Dynamic Workforce & Future Workplace", "Technology & Innovation", "Leadership & Growth", "Motivation & Wellbeing" and "Learning & Development".
You are welcome to join us at the Malaysia International Trade and Exhibition Centre (MITEC) on October 30 and 31, 2023. There will be a ton of exhibits to check out and a ton of captivating speeches covering a wide range of topics. Visit NHCCE website here for more information.