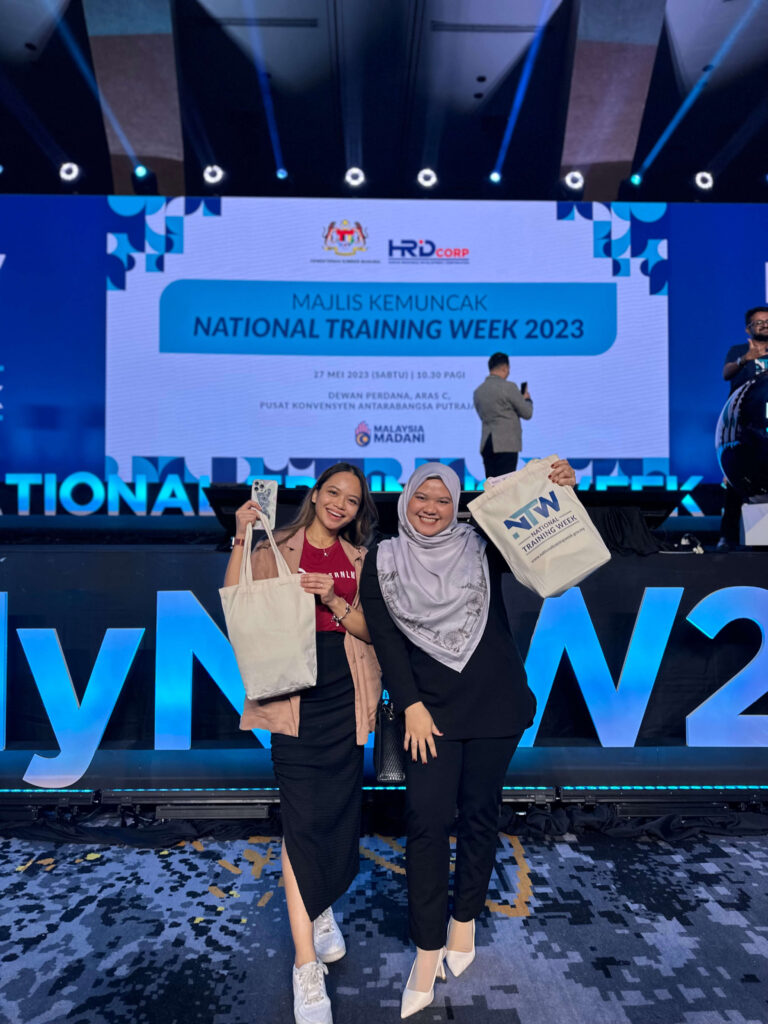 On May 27, 2023, ModernLMS sent two colleagues to the inaugural National Training Week (NTW) organised by the Human Resource Ministry and Human Resource Development Corporation (HRD Corp) at the Putrajaya International Convention Centre (PICC).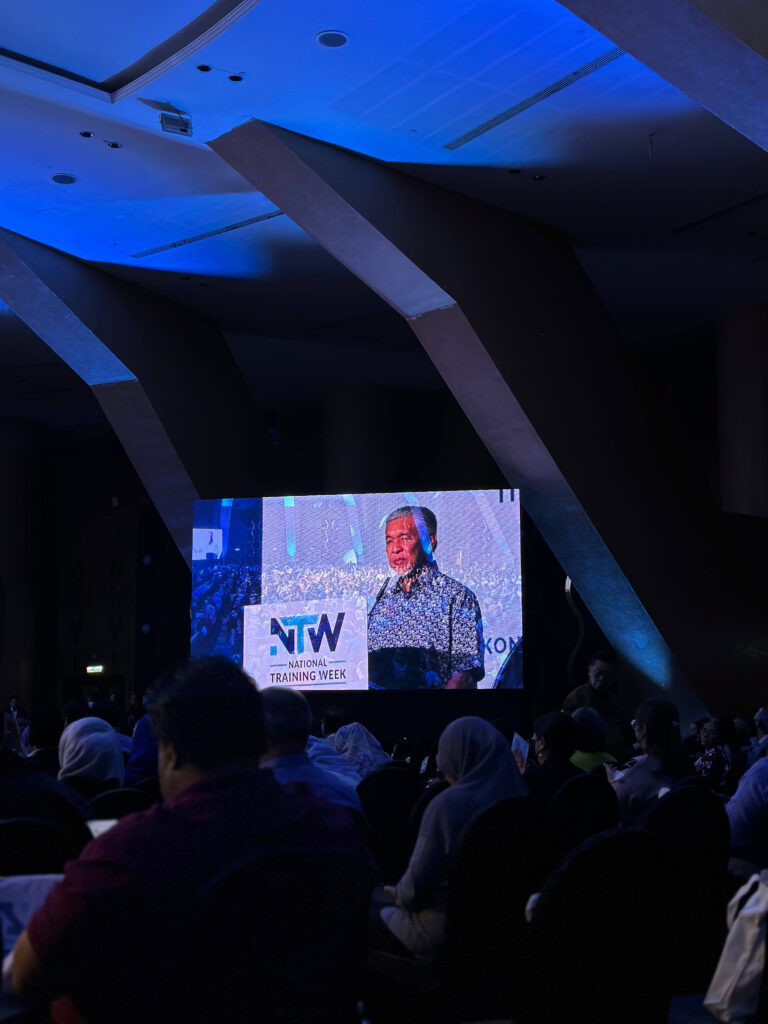 The National Training Week (NTW) 2023, which began on May 22, consists of statewide training events and activities that unite organisations and people from different backgrounds and industries to experience a wide range of learning and development opportunities. Notably, the training programmes offered under NTW 2023 were offered for free.
ModernLMS also participated in NTW 2023 by listing its course.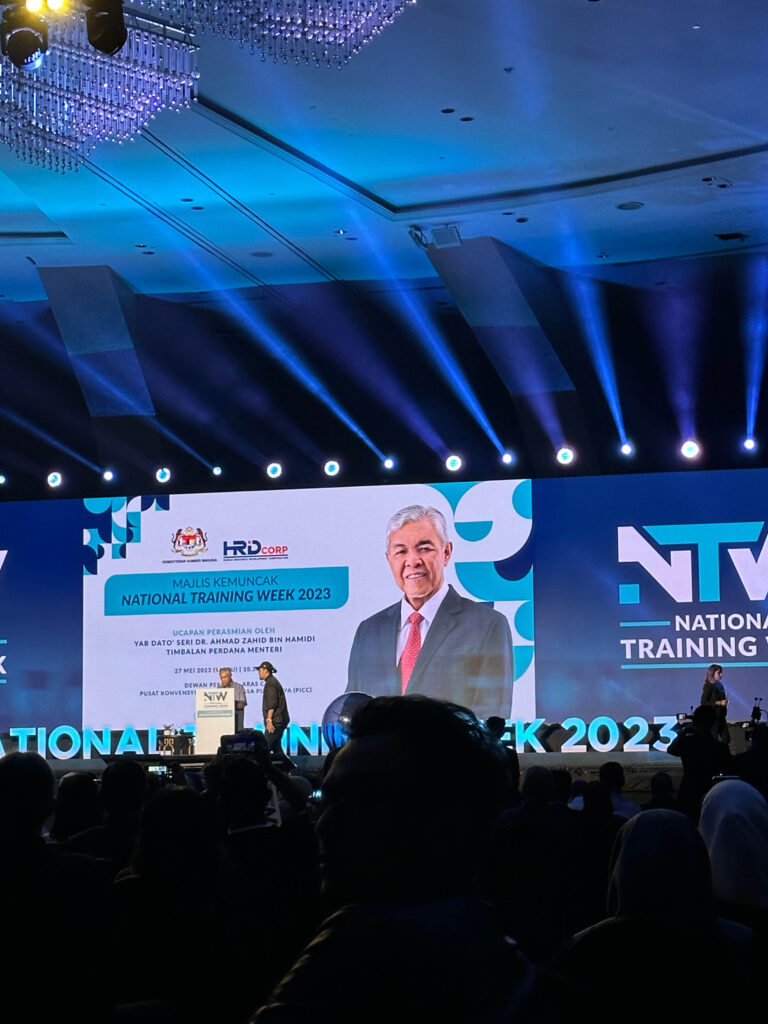 In summary, despite being the first-time occurrence of NTW 2023, the event yielded excellent results. Deputy Prime Minister Datuk Seri Ahmad Zahid Hamidi expressed that NTW will be held annually to facilitate the reskilling and upskilling of the workforce in Malaysia.
We eagerly look forward to NTW 2024 and anticipate an increased participation in our listed courses next year.